On Sale
$99.00
$198.00
(You save $99.00)
Collection Perfect Pinpoint Dress Shirt with Button Down Collar in Blue Ceillo (Size X-Large) by Peter Millar
The Perfect Pinpoint fabric is a rich blend of Italian cotton and lyocell, a unique natural fiber, for a cool, silky finish. Intricately woven and detailed with mother-of-pearl buttons, this shirt offers a high level of comfort and breathability making it the perfect foundation for a life of style and substance.

58% lyocell / 42% cotton sport shirt. Button-down collar. French-front placket. Ships with an optional pocket that can be applied to chest. Tailored fit.
Stylish does not have to mean uncomfortable, pretentious or even downright painful when you choose Peter Millar. Since 2001 men have had the advantage of adding smart casual and outer wear to their wardrobe with the Peter Millar line. They never have to worry about their clothes going out of style, because every piece is timeless and classic, yet ever-changing and evolving.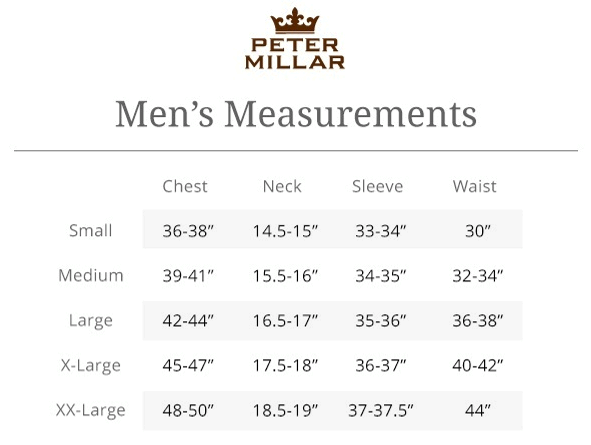 Bulk Discounts:
Below are the available bulk discount rates for each individual item when you purchase a certain amount