'Perth' Crown Sport Performance Pullover in Cottage Blue by Peter Millar
Add to Wishlist
Element 4: Where form meets function.

The ideal mid-weight layer, this best-selling quarter-zip with banded cuff and hem is designed in our signature stretch French terry, which wicks away moisture to keep you dry and comfortable in all conditions. Stand up or fold down collar. Quarter zip placket. Terry cotton and carbon infused polyester. 2-layer construction: Terry/ Cotton layer wicks moisture away from the skin keeping the wearer dry and comfortable. Carbon infused polyester layer enhances surface area to spread moisture and dry quickly. Midweight base layer fabric with spandex provides freedom of movement.

Get out and stay out! ... with Element 4

89% microfiber polyester/11% spandex pullover. Stretch French terry. UPF 50+ sun protection. Quarter-zip placket. Peter Millar crown logo heat seal on back of yoke.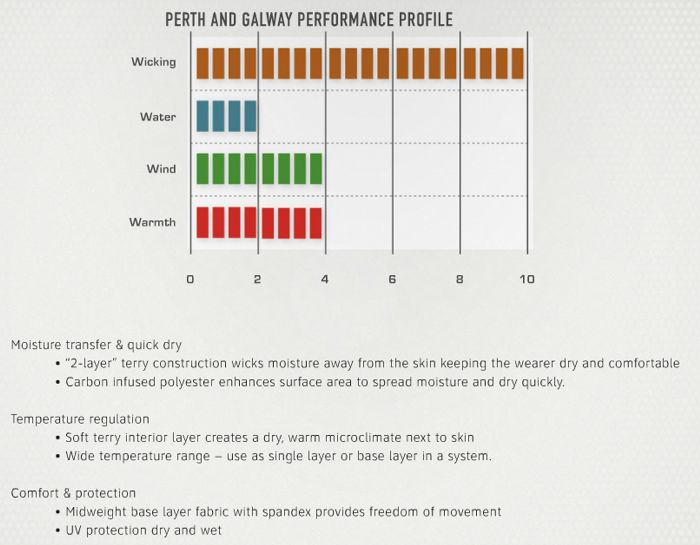 Stylish does not have to mean uncomfortable, pretentious or even downright painful when you choose Peter Millar. Since 2001 men have had the advantage of adding smart casual and outer wear to their wardrobe with the Peter Millar line. They never have to worry about their clothes going out of style, because every piece is timeless and classic, yet ever-changing and evolving.