On Sale
$67.50
$135.00
(You save $67.50)
Pops Plaid 'Crown Sport' Performance Sport Shirt in Vessel (Size Large) by Peter Millar
Lauded as the "best shirt ever," our innovative performance sport shirts have a cool-to-the-touch feel, two-way stretch and moisture-wicking finish. Softer than ever before, this easy-care, breathable long-sleeve Solid Performance Sport Shirt is perfect for your on-the-go lifestyle with its refined twill effect and clean look.
94% nylon/6% spandex sport shirt. Athletic fit. Button-down collar, French-front placket, elongated tail.
Stylish does not have to mean uncomfortable, pretentious or even downright painful when you choose Peter Millar. Since 2001 men have had the advantage of adding smart casual and outer wear to their wardrobe with the Peter Millar line. They never have to worry about their clothes going out of style, because every piece is timeless and classic, yet ever-changing and evolving.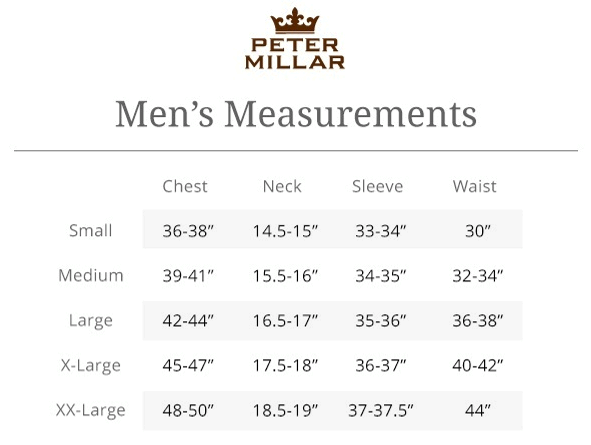 Save
Bulk Discounts:
Below are the available bulk discount rates for each individual item when you purchase a certain amount